Since I'm not going to be around to partake in the podcast this weekend, I'll use this as an opportunity to comment on current things. Let's get rolling!
Amplitude Kickstarter
The best rhythm game on the PS2 is getting an HD remake/sequel for the PS3/PS4 if it can hit a rather lofty goal here on Kickstarter. This was an incredibly fun experience in solo, local multi, and online multiplayer, and I really want this to succeed. That said, I dunno how well a PS-exclusive kickstarter for a niche genre will do, even coming from the company responsible for the original (and Guitar Hero, and Rock Band, and Dance Central).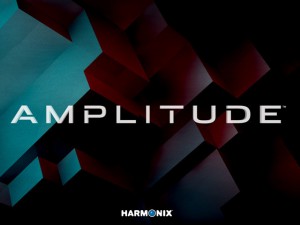 Pokémon Announcement
Nintendo announced two new Pokémon games today: "Omega Ruby" and "Alpha Sapphire". Presumably these are remakes of, or at least related to, the original Pokémon Ruby and Sapphire that originally released for the Game Boy Advance twelve years ago. There's not much info to go on here, but I hope they address some things wrong with these games the first time around. Team Magma had it right: Hoenn has entirely too much water. An eternity encountering Tentacool doesn't make for an interesting game.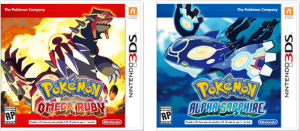 Final Fantasy Five Four Job Fiesta
Not exactly current, as registrations are still almost a month away, but it has a blog here, a twitter here, and a subreddit here. The Final Fantasy 5 Four Job Fiesta is an event in which people agree to play through FF5 (the best Final Fantasy) under the constraint that you can only use 4 jobs out of the 20 normally granted to you over the course of the game. It started as a fun thing on a forum in 2009, and spread beyond the forum to become a fundraiser in 2011. Last year it raised $7,475 for Child's Play. I encourage you to register and play this year even if you've never played FF5 before, especially since the release of the android/iOS versions makes getting a copy much easier.