Thanks to a few interesting experiences, I'm incredibly gun-shy about choosing classes in games now. Class balance is one of those things that will never make everyone happy, but still needs to be handled with utmost care to keep people from feeling useless. I've had a surprising amount of "feeling useless" in recent games, and I'm concerned that it'll happen again when I pick classes in new games.
Use the force
My personal experience with this began in Star Wars: The Old Republic. I figured I'd play a Vanguard Trooper since I liked tanking, but I ended up being drawn to the Commando's giant gun. I actually ended up as a healer in this game, because I enjoyed it, and it seemed rather effective in content up to the level cap. Unfortunately, the raid content demonstrated how wrong I was. The command lacked a good method of healing more than one target at a time, and this was its doom for "hard" content. There were several experiences where The healing team was Commando + Scoundrel or (heaven forbid) Commando + Commando where the run was going to become way more difficult just because we didn't have a Sage. Sages had a ground-targeted dome of mass healing that trivialized certain encounters. Then, the first major balance patch came out and made commandos even worse in raiding, because they were "too good" in PVP. This heralded my exit from the game.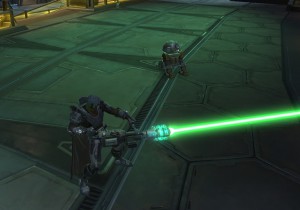 It's a secret to everyone
A few months later, The Secret World caught my attention with its "unique" (read: ripped from Guild Wars) ability system. The Ability Wheel encouraged heavy investment into 2-3 weapon types, and I went with Fists (mostly claw and knuckle-type weapons) and Chaos (Green short-range magic), working my way into the Executioner deck. Again, this worked great up to the level cap, and even through elite instances, putting out more damage than any other options available to me. However, the Gatekeeper and Nightmare instances made it completely clear that the endgame was either go ranged or go home. While it's technically possible to have all abilities at once, My character's entire development up to that point was spent in things that turned out to not be viable in high-level content. Our group's healer made similarly incorrect choices unknowingly, and that killed the game for us.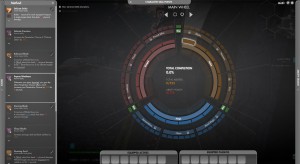 Written in the stars
I'm really hoping that my future endeavors turn out better than my past ones. I'm looking into WildStar, hoping that the class I pick doesn't end up useless at whatever I decide to do with it. Finding this out at the level cap is absolutely crushing, and doubly so if it turns out nothing is being done about it. Final Fantasy 14 was almost like this, but they took steps to correct perceived and actual imbalances in their first major patch. WoW gets a lot of criticism for homogenizing classes, but they haven't had any situations where a class or spec is completely non-viable (in PVE) since Burning Crusade. I'm really getting tired of making the wrong choice unknowingly, so I'd appreciate it if they would just mark them on the character creation screen next time.