Shovel Knight was a game that hit Kickstarter right around when "Kickstarter Fatigue" was setting in for me. I took note of it, saw that it looked mildly interesting, and resolved to get it if it ever came out. Fast forward about a year, and I found myself in possession of Shovel Knight on Steam. this became a bit of a topic for conversation in the podcast, which you can find below.
Thoughts, Extended
But that's not the end of the story. Shovel Knight is a pretty awesome game, playing like a strange cross between Mega Man and Ducktales. Kodra also would throw in Zelda 2, but that's before my time. The world map looks (and in some cases acts) like Super Mario Bros. 3. The game proper involves traveling to 8 stages and defeating the robot masters Order of No Quarter by hitting them and bouncing on their heads with a pogo stick shovel. After doing so, you can travel to the final stages and defeat the final boss and beat the game.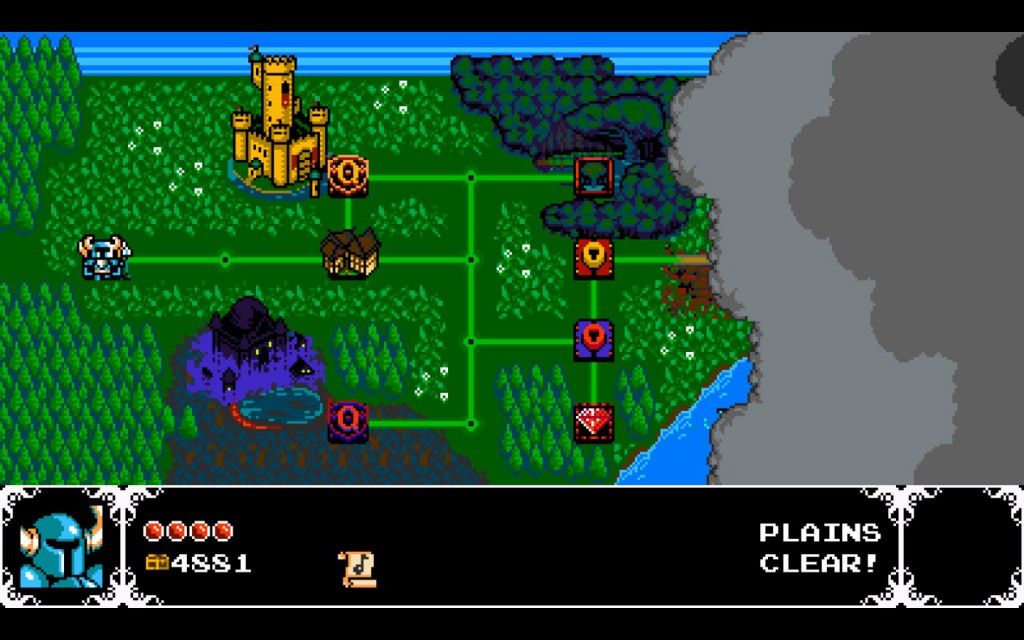 Meanwhile, there's a bit of progression in a Zelda sort of sense. You get an inventory of relics that can be used for both combat and traversal. You can buy health upgrades, and different colored armors that grant different bonuses. You can even get two bottles Troupple Chalices that you can store potionsichor in. Relics are used in the same manner as subweapons in Castlevania.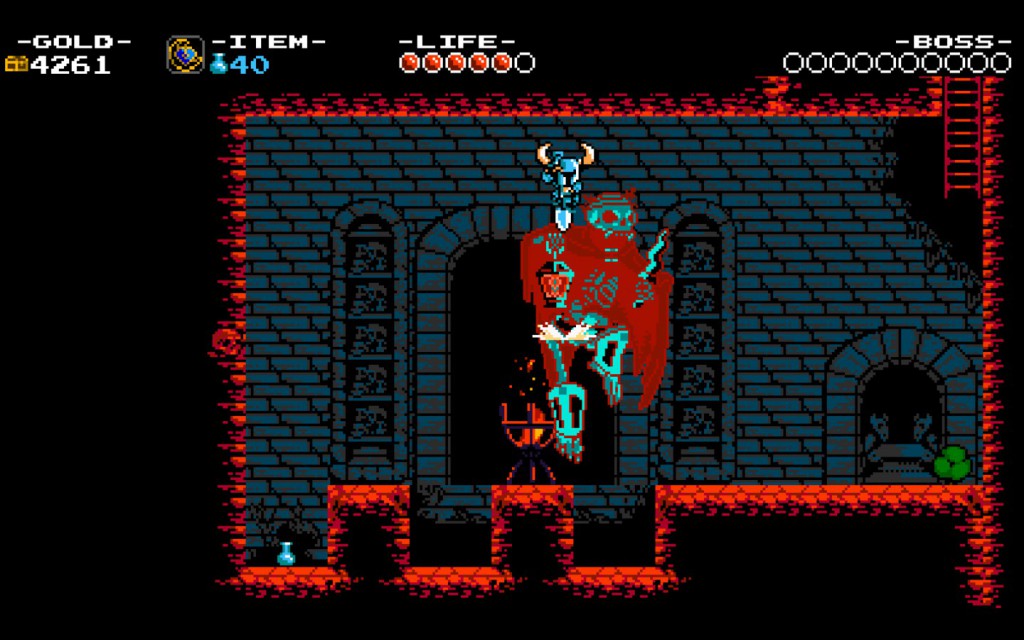 References to games you may or may not have played aside, the game is incredibly fun. Learning how to use the shovel drop and the normal swing (and later, the charged swing) makes for compelling gameplay. The platforming asked of you during the levels (especially the final one) is very reminiscent of the early mega man games, including a tendency to put insta-kill spikes in unfortunate places. I highly recommend picking up Shovel Knight if you like any of the games I mentioned in the opening, or old-school games in general.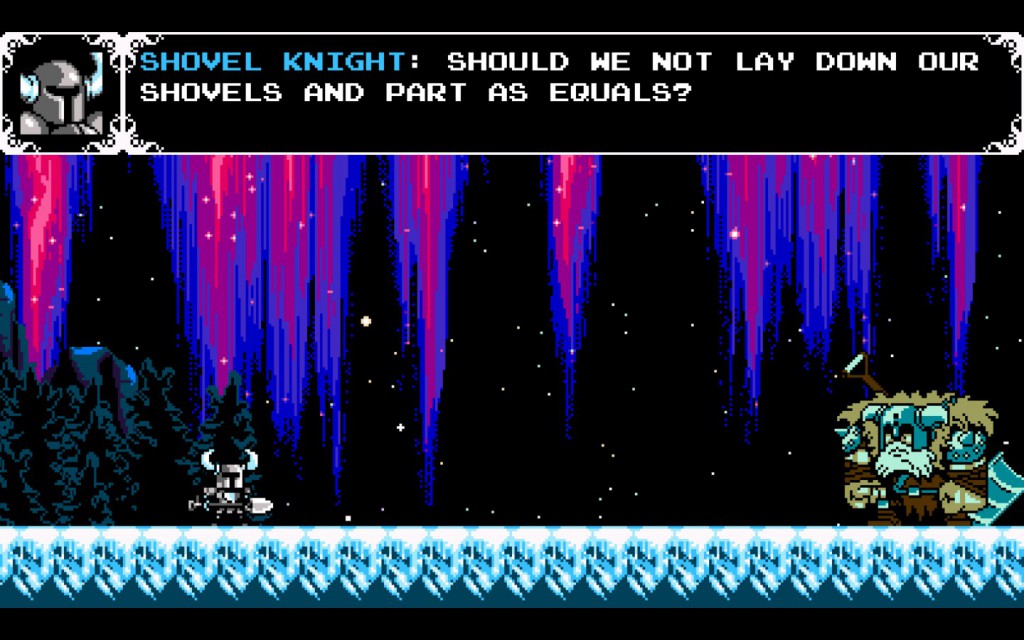 For more posts about… everything, check out the Blaugust Initiative.