If you're heard prior week's Aggrochats, you may have heard my opinions on WildStar, which (prior to launch) ranged from dislike to indifference. As of last weekend, my opinions have reversed pretty significantly, and I have to say that the game is quite fun to play. it's not perfect, but I could see myself playing this game for a while.
The Problem
The primary problem with WildStar is that the early levels are terrible to anyone somewhat familiar with MMOs. On the Arkship and moving into the starting zones, you have very few abilities. (In all cases this is a spammable ability, a resource consumer or cooldown ability, and an interrupt of some kind.) I've mentioned that the default control scheme doesn't completely mesh with the nature of the combat. Initial quests and challenges are fairly boring, with most of them being "go kill these things" without much window dressing. Enemy abilities are relatively simplistic, with at worst a cone or point-blank AOE to get out of/interrupt. Until you hit the real zones, enemies have little enough health that there isn't much of a challenge. This state of affairs is what led to me being bored and quitting every singe time I picked up the game throughout beta. A friend on the 7-day trial is having the same experience.
A Break in the Clouds
The narrative I kept hearing was that the game got better at level randint(12,20), and for the most part that's true. Around 12-13 you get access to the first shiphand mission, which is a small instance that scales for groups anywhere from 1-5 people (soloing this is somewhat difficult as a beginner). Mobs start to have more interesting mechanics around level 10, forcing you to pay more attention in fights. "Prime" enemies start appearing that provide a significant challenge for an individual player once you get out of the starter zones. Challenges get more varied and sometimes more interesting. (Quests mostly still don't.) Crafting unlocks at 10, which is a giant black hole if you're into the different mechanics of each profession. Housing unlocks at 14, and I'll let Bel and Penny Arcade say all that's necessary to say about that.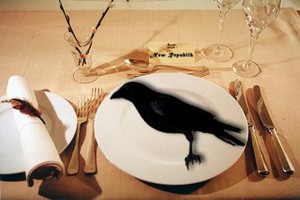 Decision Tree
All of the above got me a bit more into the game, but the key experience for me so far is the Adventure that unlocks at level 15, Riot in the Void. For those who are unaware, Adventures are instances for a full group (5 people) that involve some decision points, and can play out different ways depending on what the party chooses. I got a chance to experience this one twice over the past two days. The first time I was DPS (as a medic), none of us knew what we were doing, our tank got press-ganged into service, and it was a very hectic experience. I tried to take as much in as possible, and I learned some things for the next run. The next run, I was the healer, the tank was someone with a bit more experience and gear (Ok, it was Bel) and I got to see how things changed. The impact of the choices made in the instance is non-trivial. The first time, Esper-type enemies appeared after the first stage of the instance and proceeded to cause a lot of annoyance with their shields, knockdowns, and healing. The second time, we shut down the espers in the first stage (which was harder than the first stage task we had on the first run) which caused them to thankfully not appear anywhere else in the instance. However, because we didn't shut down the cannons, we had cannons shooting at us during the final boss.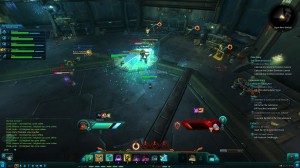 I didn't expect this sort of experience in a level 15 instance, in what's supposed to be the "introduction" to group content. If the rest of the content can maintain this level of quality, I'll enjoy group content in this game a lot. In a way this would be the opposite of Guild Wars 2, in which our playgroup hit the first piece of group content, found it unfulfilling, and stopped playing the game almost entirely. This one looks like it may hold me for a while on the strength of the group content. It even got me to play a healer again.